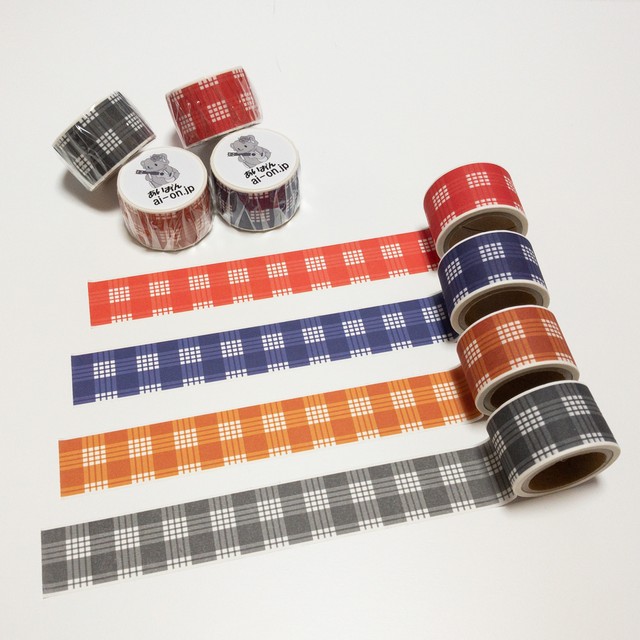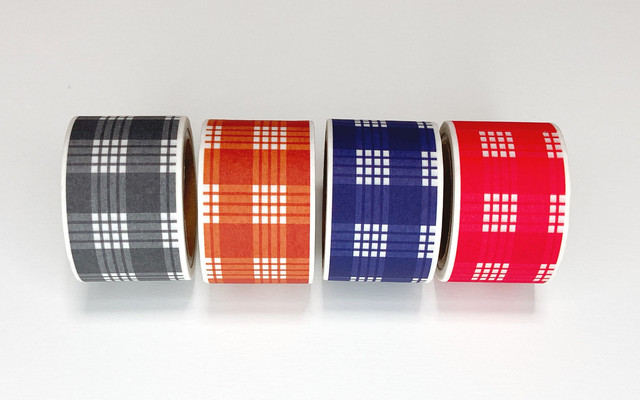 マスキングテープ パラカチェック 4色セット 27mm巾 / Washi Tape - Palaka Check 27mm Wide 4-Color Package
*This item will be delivered on 10/20(Wed) at the earliest.
Japan domestic shipping fees for purchases over ¥5,000 will be free.
Shipping fee is not included. More information.
パラカチェック柄のマスキングテープ4色セット。
Add to Like via app
ハワイで昔から愛されるチェック柄、パラカチェックを使用したマスキングテープの、赤・青・オレンジ・黒の4色セットです。すべて8.3mmごとに細かいミシン目が入っていて、少し力を入れて引っ張るとそこから切ることができます。
長さ:5m
巾:27mm

注:ラッピングをご希望の場合、厚みの関係上宅急便コンパクト・レターパック・クリックポストに収まらないおそれがありますので、宅急便をご指定いただけますようお願いいたします。
またこの商品については、ラッピングは4個まとめてのお取り扱いとなります。たとえばこちらのセットをご購入になり、1個ずつにばらして別々にラッピングすることはお請けしかねます。1個ずつのラッピングをご希望の場合は、各色を別個にご購入ください。

4-color pack of Washi Tape with Palaka check, the long-loved pattern in Hawai'i.
Perforated every 18.3mm to cut by hand easily.
Length: 5m
Width: 27mm

Note: If you order any of the gift wrapping options, TA-Q-BIN parcel service should be selected, as the item size exceeds the limit for TA-Q-BIN Compact, Letter Pack and Click Post services.
Please note that a gift package should contain all 4 tapes. Any request to wrap them separately cannot be accepted. It you want each piece wrapped, please purchase single pieces.
Shipping method / fee

Payment method