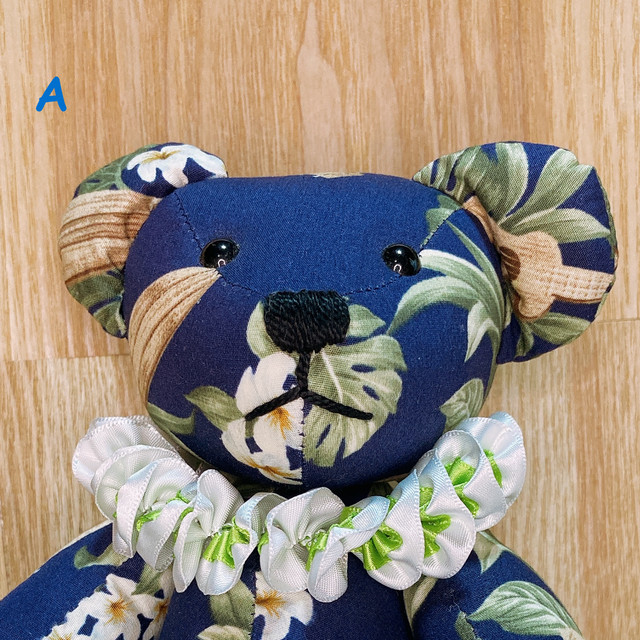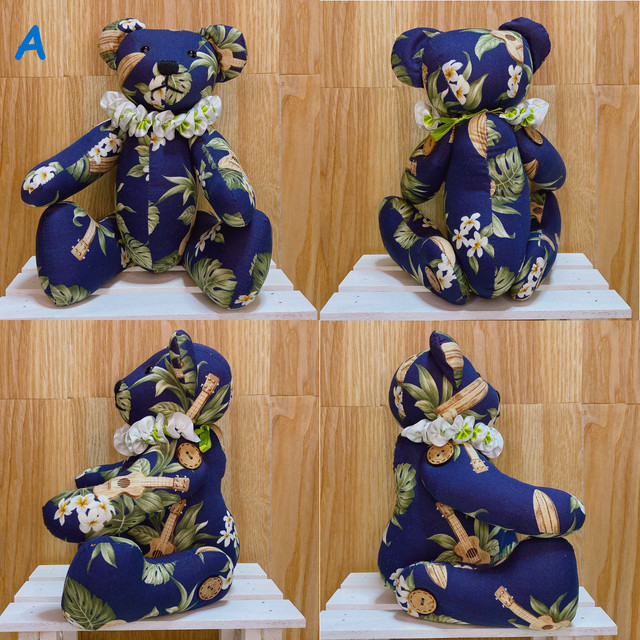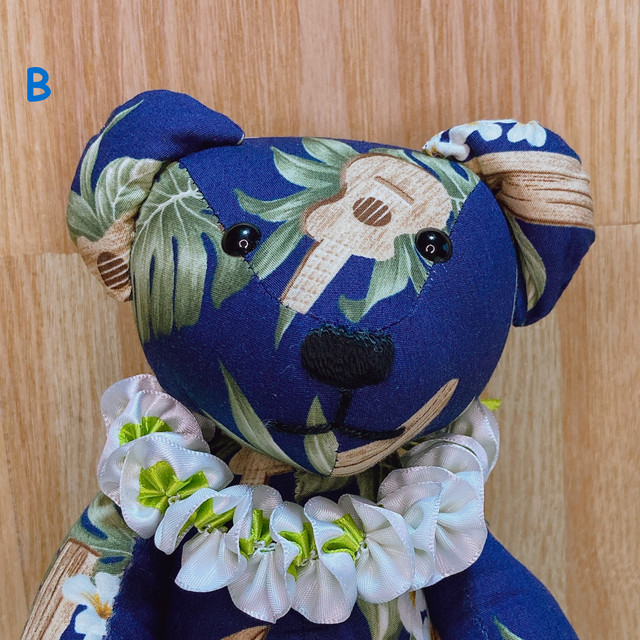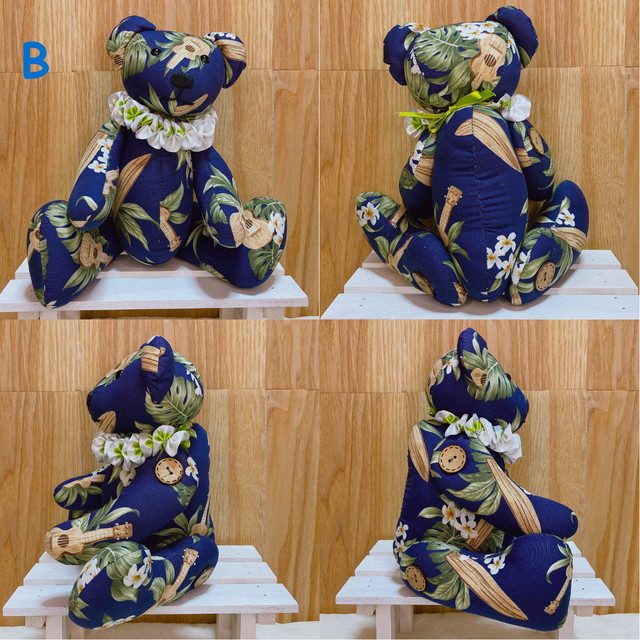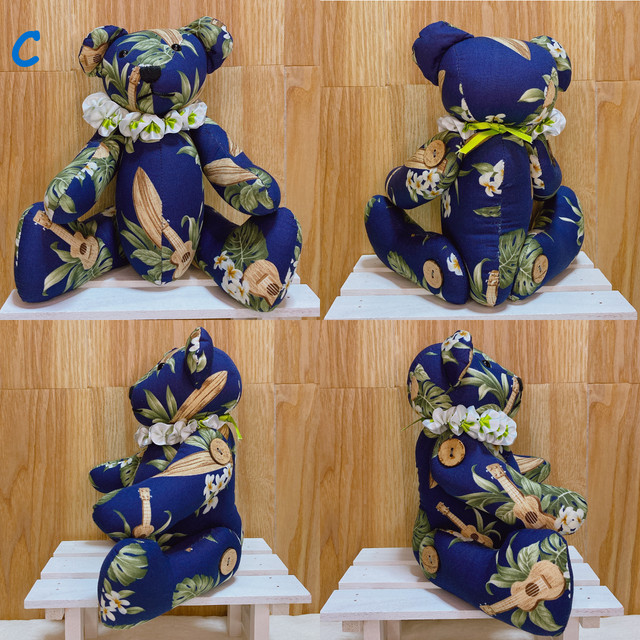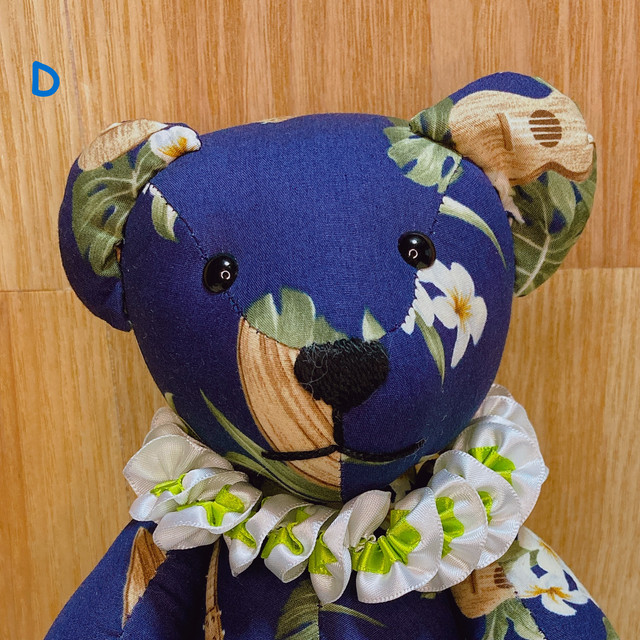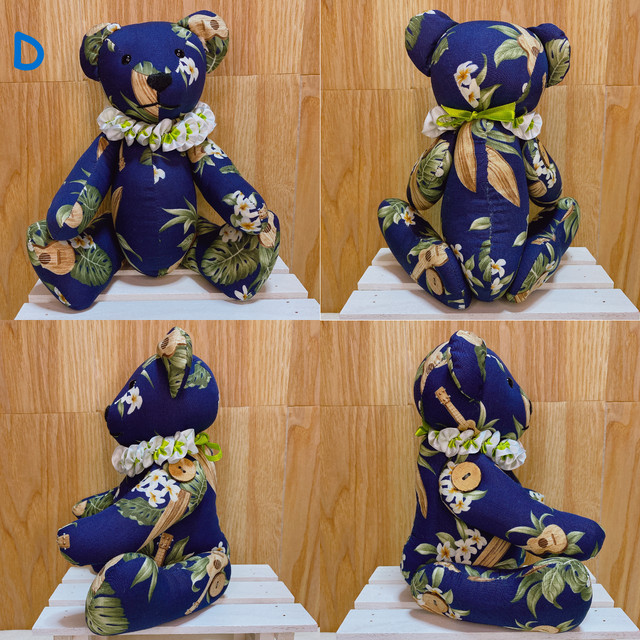 【一点もの】アロハベア ブルー / Stuffed Aloha Bear: Blue
¥1,500tax included
¥2,500 40%OFF
*This item will be delivered on 10/20(Wed) at the earliest.
Japan domestic shipping fees for purchases over ¥5,000 will be free.
Shipping fee is not included. More information.
ハワイアンプリント地の手縫いベア。
Add to Like via app
ハワイアンプリントの生地で丁寧に手縫いされたベアです。お似合いの可愛らしいリボンレイを着けています。
手足はココナツのボタンで留めてあり、自由に動かすことができます。首も回ります。
4種類すべて柄と顔が違いますので、よくお見合いしてお好みの子をぜひお迎えください。
こちらの商品はすべて一点もので、売り切れ次第販売終了となります。
寸法:身長 28cm 座高 20cm 幅 18cm

2点(色は問いません)を組み合わせて1つにラッピングすることもできます。また2点同時にご購入いただくと送料を無料にさせていただきます。購入画面のご希望欄でお知らせください。

Handmade stuffed bear made of Hawaiian print fabric, wearing a pretty ribbon lei.
The arms and legs are attached with coconut shell buttons and can move freely. The head also moves.
These bears are all one-of-a-kind and will be discontinued when they are sold.
Size: Length 28cm Sitting height 20cm Width 18cm

Possible to put two bears (any color) in one gift bag, with free shipping. Please notify as such in the comment field of the purchase window.
Shipping method / fee

Payment method
¥1,500tax included
¥2,500